About Us
Huntsman Building Solutions manufactures industry leading spray polyurethane foam (SPF) and coatings for many building applications including roof, floor and wall applications. Formed in May 2020 through the combination of the Demilec, Icynene and Lapolla SPF businesses, Huntsman Building Solutions, a business unit of Huntsman Corporation, has a combined heritage of more than 110 years insulating homes and buildings.
Through the ecothermal approach to product design, leveraging sustainable innovative technology, Huntsman Building Solutions focuses on meeting market demands for more energy-efficient building envelope serving a range of industries, including residential, commercial, industrial, and agricultural.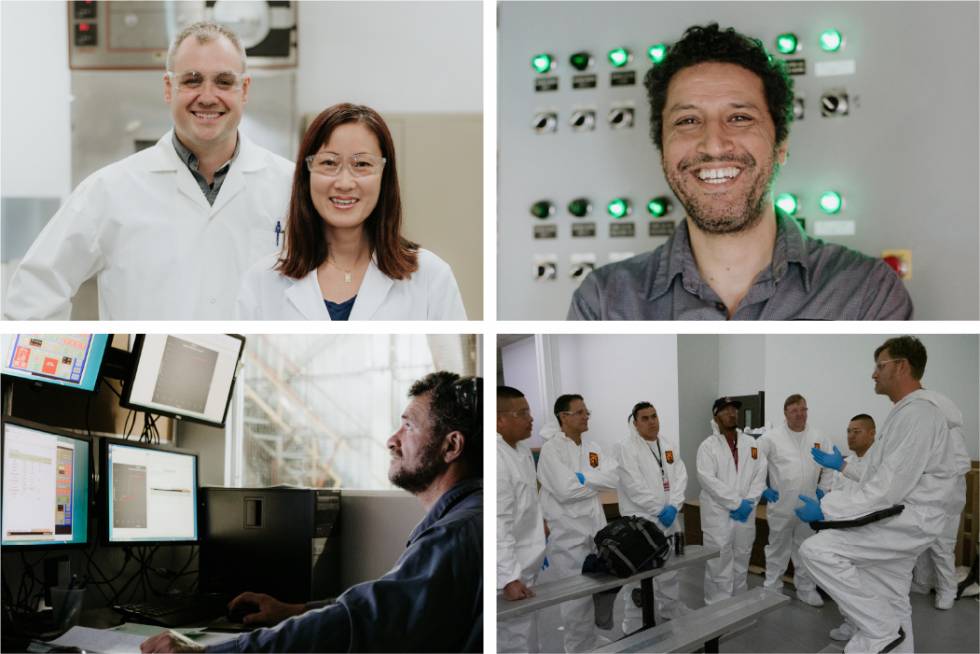 OUR VALUES: HBS Customer Centricity
At Huntsman Building Solutions our journey towards a greener building envelope begins and ends with our customers. Bringing to life Architects' modern designs, providing builders innovative insulation solutions, working with Applicators to improve their efficiency, delivering homeowners a comfortable living space. 
At HBS we work closely with spray foam contractors to improve efficiency and ease of application, all to ensure that home and building owners have improved comfort and insulated indoor spaces.
Environmentally Responsible Insulation

Recycling PET plastic bottles

Sealing the building envelope

Creating comfort and energy savings

Reducing carbon footprint

Improving energy independence

Knowledge Leadership

Work with architects to improve building efficiency

Educate home builders on high performing homes

Develop new applications

Expand spray foam globally

Contractor Experience

HBS University – educating contractors

Assisting contractors in spraying efficiently

Safety first
Find Your Local Contractor Or Buy Direct
Whether you're a Contractor purchasing Huntsman Building Solutions products, or a homeowner searching for a qualified contractor - our team can help find what you're looking for.