Sustainability
Transforming plastic waste into insulation.

Start living comfortably knowing your insulation is recycling plastic, reducing your carbon footprint.
Huntsman Building Solutions (HBS) converts plastic PET, usually sent to landfill, into energy efficient spray foam insulation. Leveraging proprietary methods and processes HBS foams turn this landfill waste into thermal insulation to reduce energy consumption for a cleaner, greener world.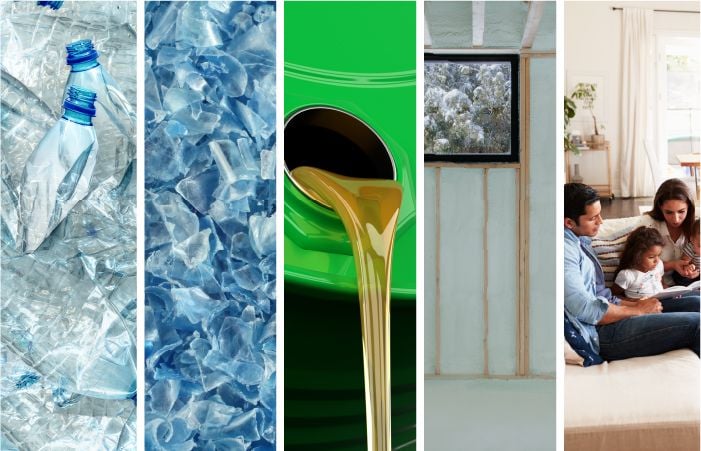 Our part in a greener world
Our products are developed and created using renewable and recycled materials. Tons of plastic waste are diverted from landfills and used in the development of our products.
56

%
Up to 56% Energy Savings from Spray Foam
250

million
HBS foam production uses over 250 million recycled PET plastic bottles every year. Reducing the size and reliance upon harmful landfill sites.
Over
8000
Over 8000 plastic PET bottles are reused to spray an average home with HBS Heatlok HFO Pro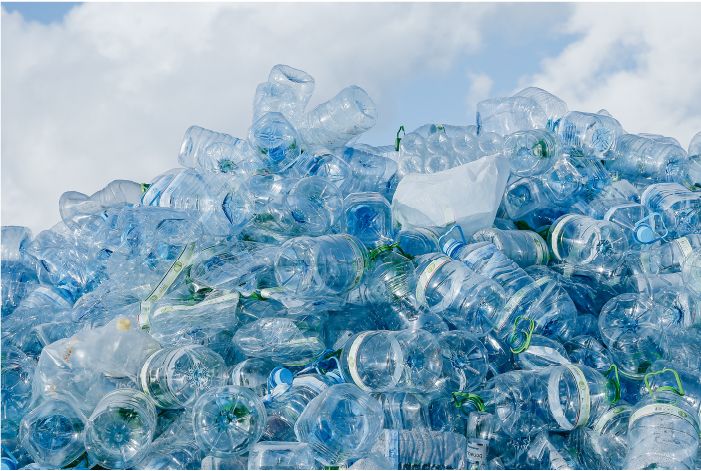 Our environmentally friendly products have also been recognized by a number of professional bodies:
BBA® certifications
KIWA® certifications
M1® certifications

Byggvarubedömningen

CE Marked

CSTB®/WTCB
Find Your Local Contractor or Buy Direct
Whether you're a Contractor purchasing Huntsman Building Solutions products, or a homeowner searching for a qualified contractor - our team can help find what you're looking for.