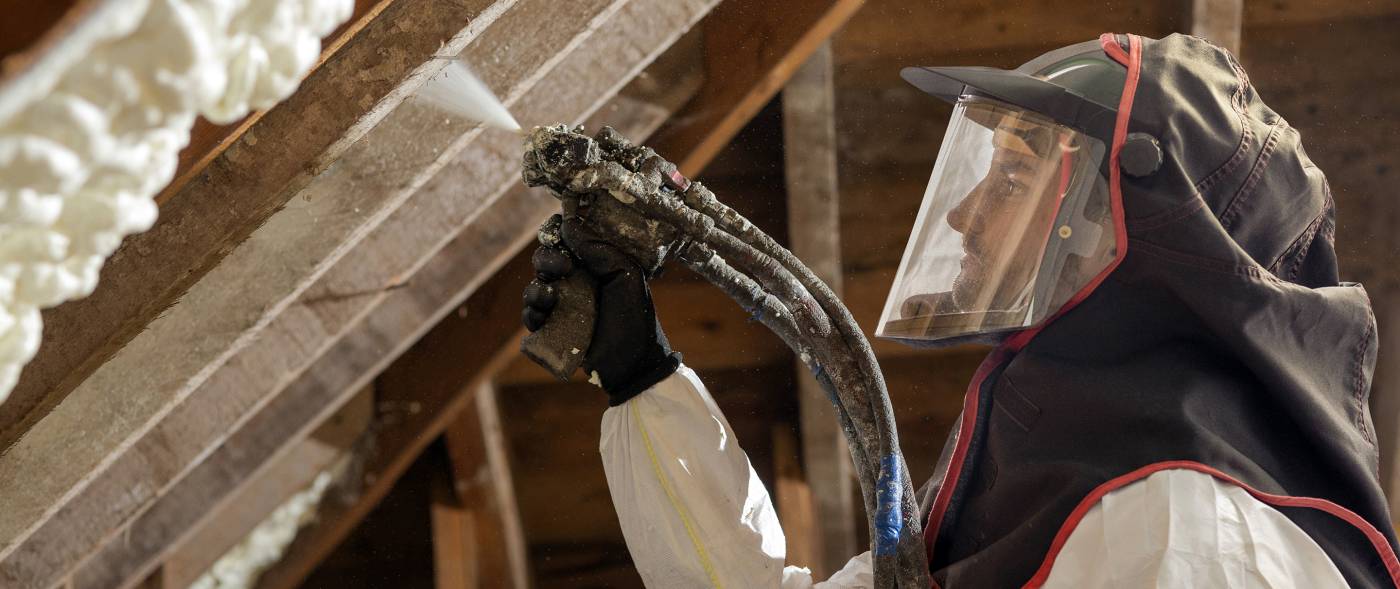 HOW SPRAY FOAM WORKS
Advanced insulation with spray foam.
BBA and KIWA accredited, Huntsman Building Solutions spray foam insulation is an approved, effective and long-lasting way to insulate homes and buildings. We're continually supporting surveyors and mortgage lenders with product guidance and helping the wider industry to understand how it outperforms traditional insulation materials.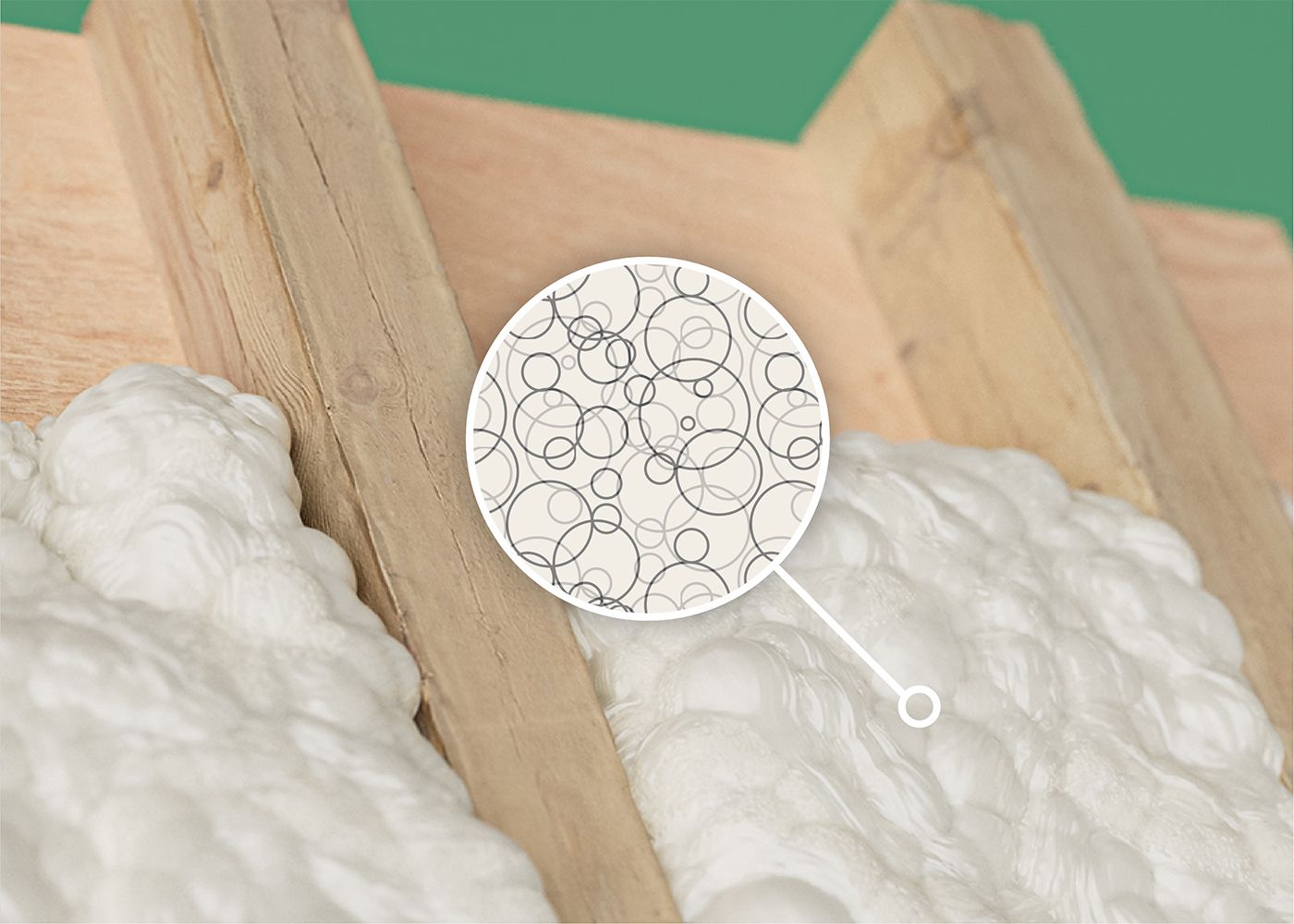 Airtight and vapour permeable performance.
Our open-cell spray foam insulation is a high-performing solution for UK properties. When applied, open-cell spray foam expands to leave no gaps or voids to form a thermally resistant, energy efficient, airtight barrier around the building envelope.
Its open-cell profile allows the transfer of water vapour, so if there's a leak or moisture, water doesn't get trapped and cause issues with building's infrastructure.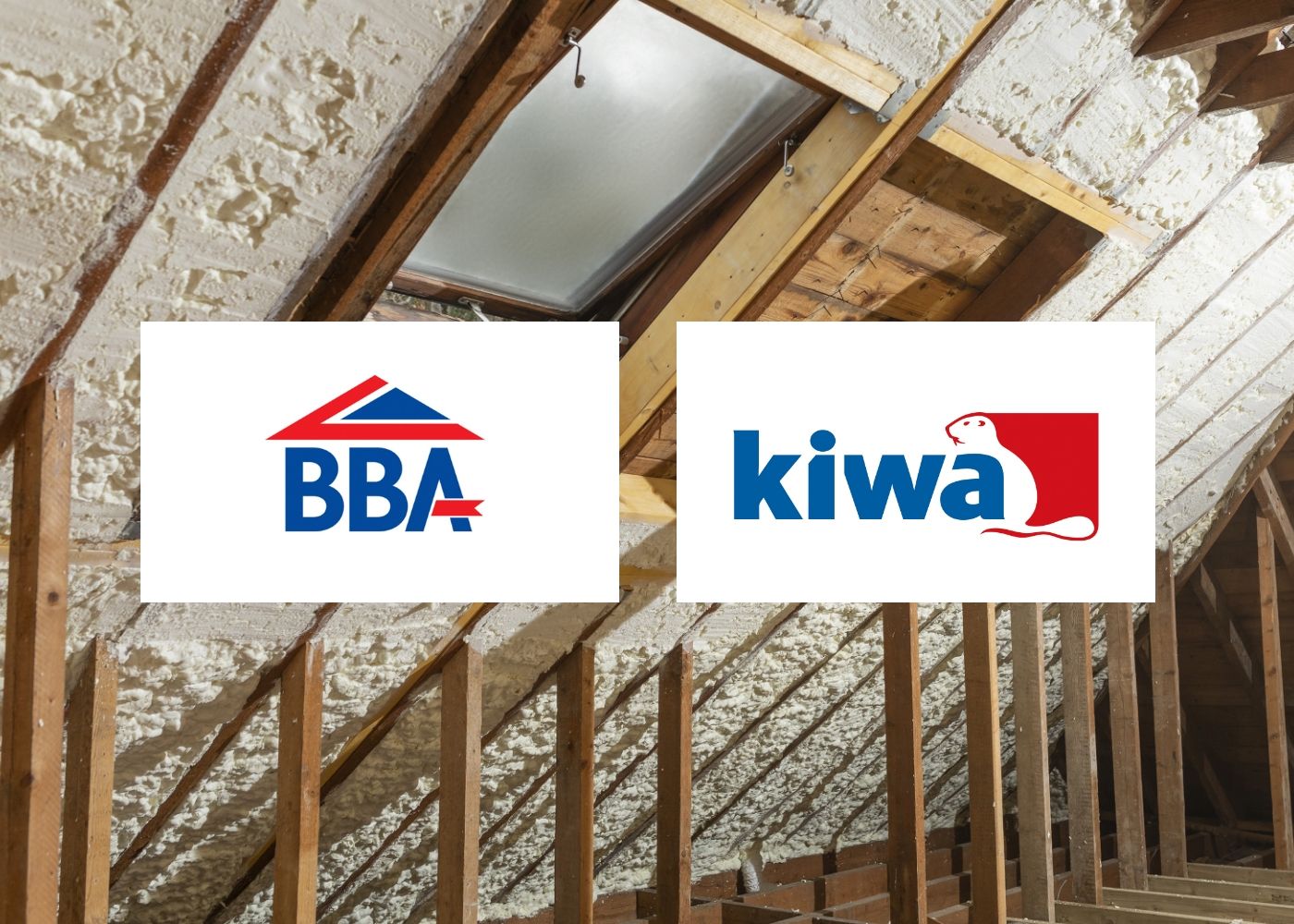 Independent proof of quality.
Our BBA and KIWA accreditations are two marks of our commitment to excellence.
Our certificates provide reassurance to surveyors, lenders and homeowners that our products are independently approved to the highest standards of quality and performance.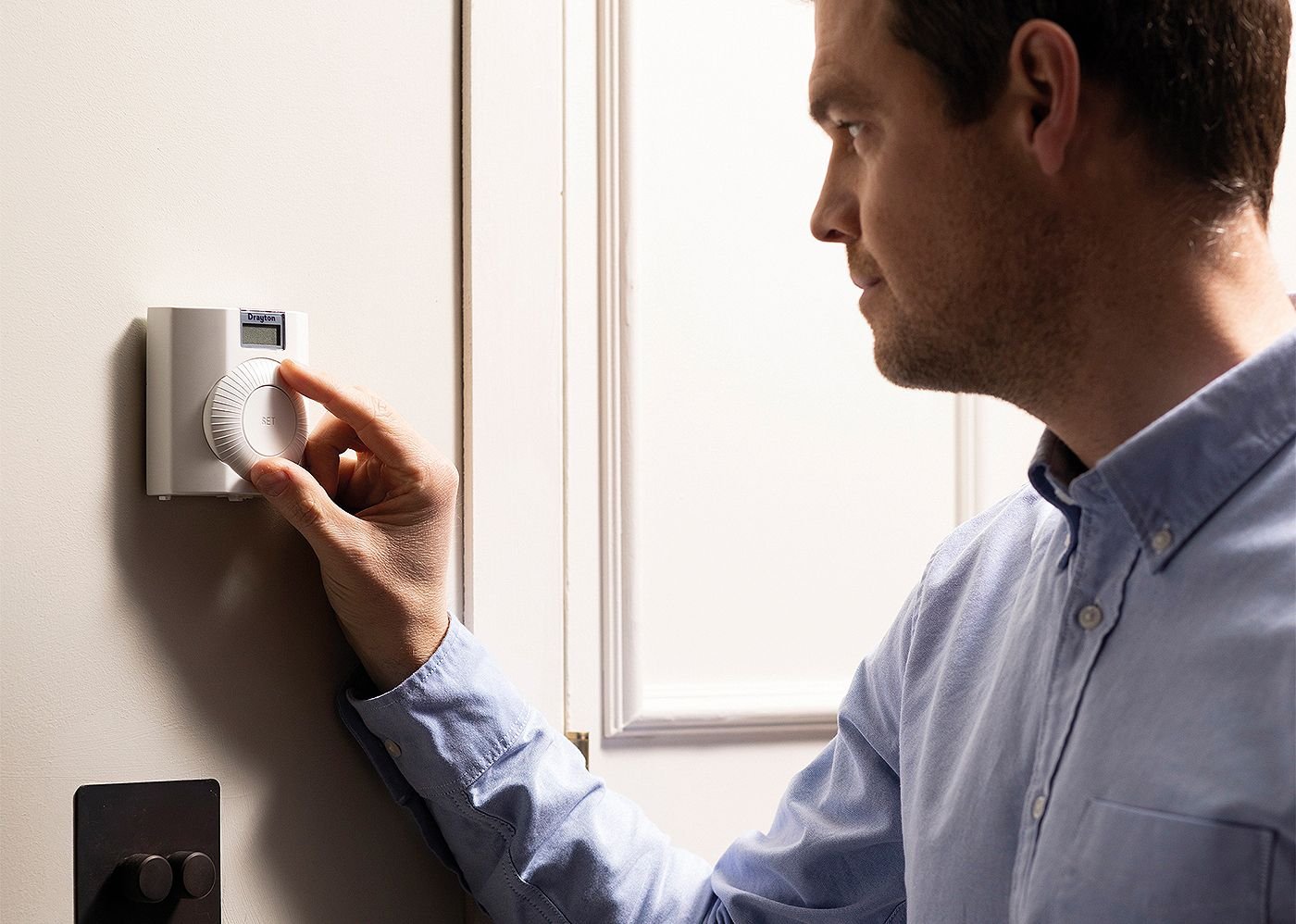 Enhancing value through proven energy efficiency.
Highly energy efficient, spray foam insulation has a critical role to play in insulating Britain's homes – safely and cost-effectively.
Its exceptional thermal performance helps reduce energy bills and adds long term value to properties.
Survey considerations
What is spray foam insulation? Why is it a better insulator than more traditional methods? Let us introduce you to the basics.
Tech Library
To find the documents you need for any of our spray foam insulation products, browse our Tech Library.
We've got surveyors covered
Explore how our spray foam insulation is helping reduce risk and protecting homeowners' investments today, and long into the future.