Architects
Spray foam insulation: your answer to design freedom
Discover superior performance, design flexibility and exceptional value with spray foam insulation. For architects who want to design creatively without compromising structural integrity or the environment, it's the ideal air sealing insulation solution.
Perfect for high-performance commercial buildings, spray foam is one of the most complete insulation and sealing systems. It can be used for both new construction and commercial renovation. Delivering industry-leading energy efficiency across commercial, industrial, and residential projects, it's become a preferred alternative to traditional insulation products such as fiberglass, mineral wool, and rigid foam board.
Made from
25

%
recycled and renewable materials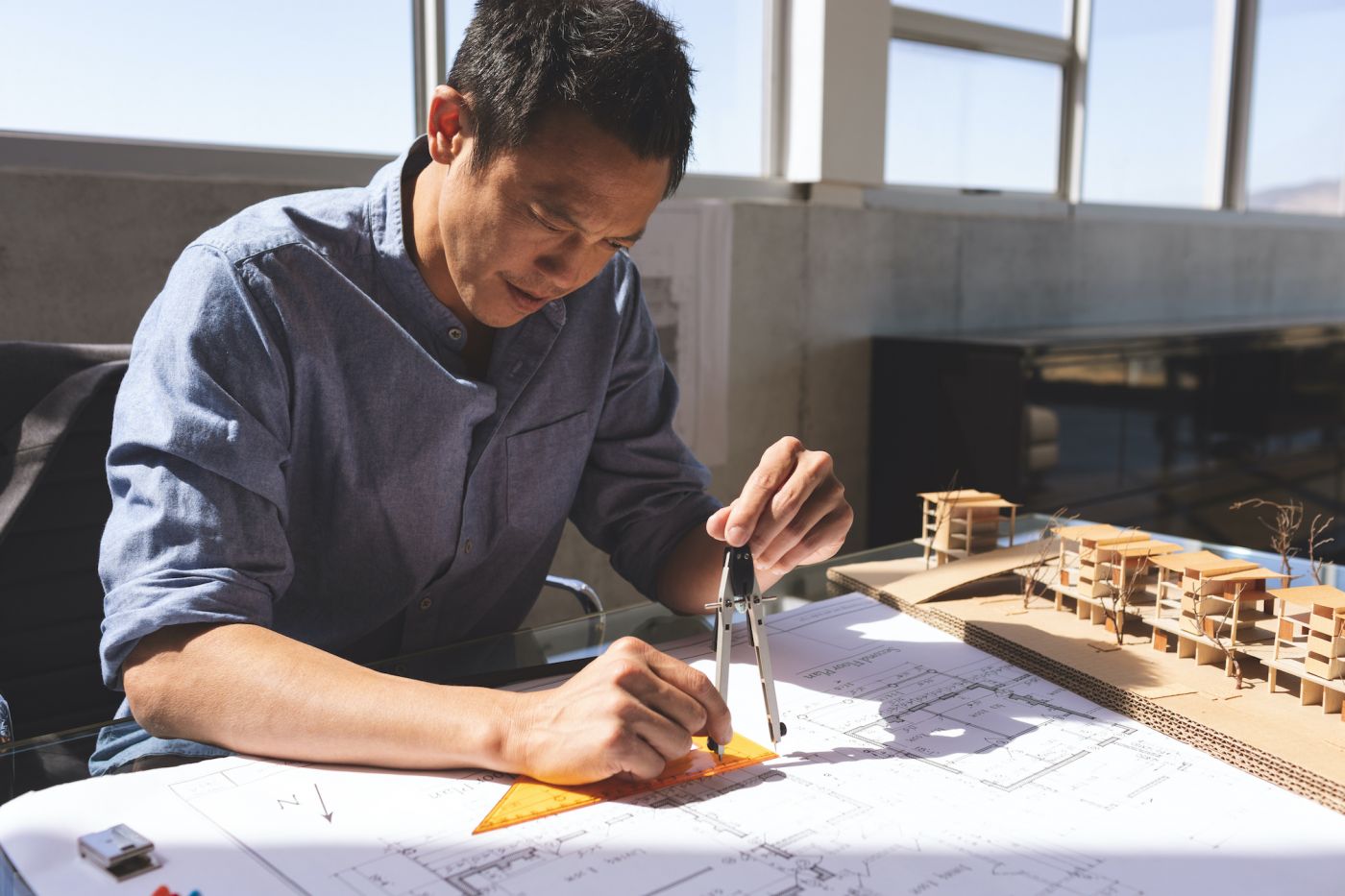 Reduce heating and cooling costs significantly by specifying spray foam
Why should architects specify spray foam in their designs?
Spray foam is lightweight, durable, and can be applied in a variety of ways. This versatility lends itself well to innovative designs. Plus, it's better for the environment. It outperforms traditional insulation and maximizes energy efficiency by acting as air barrier and vapor barrier in addition to insulation.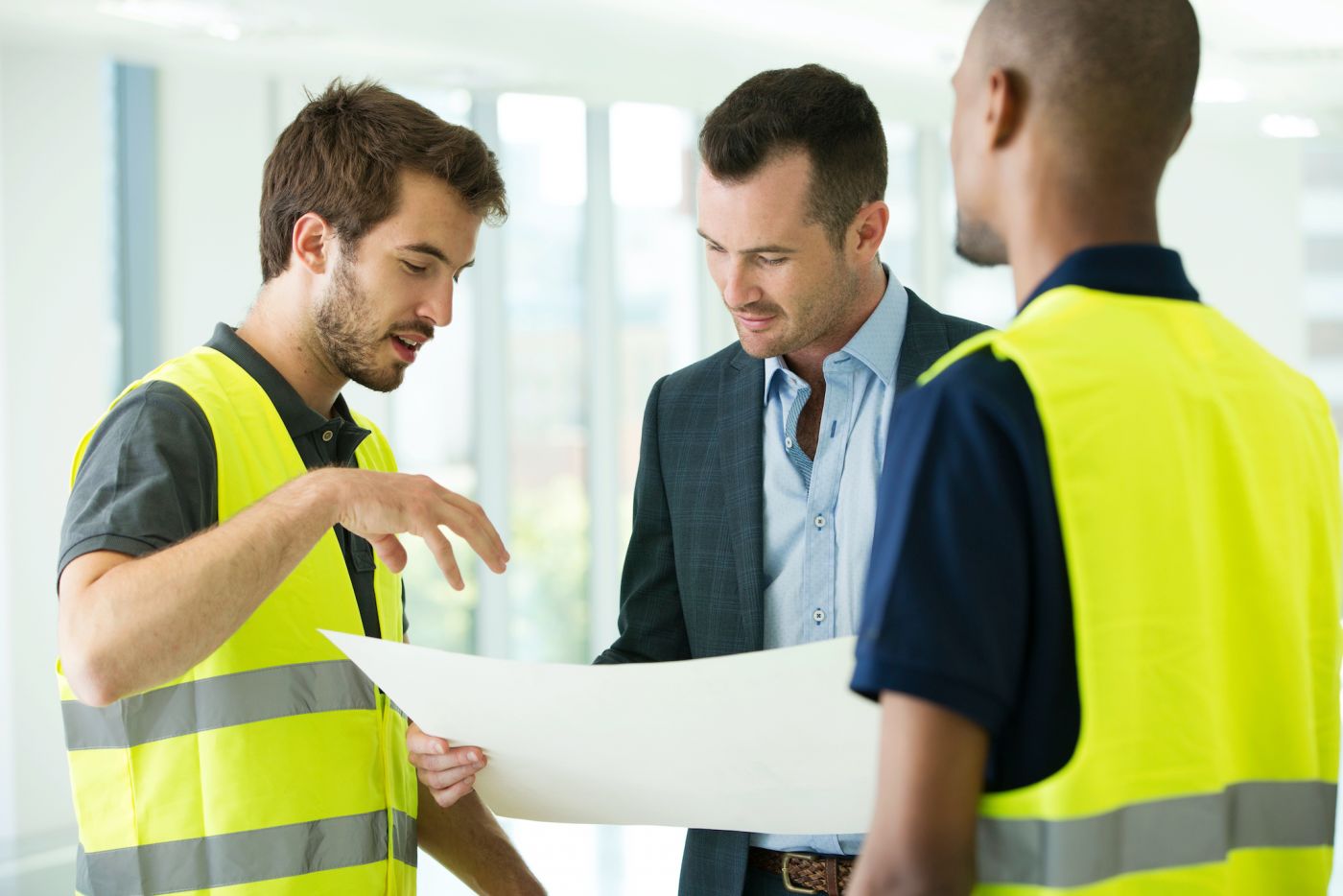 What it's like to work with spray foam
Spray foam is superior to traditional insulation. It contains no CFCs, HCFCs, or fibrous materials. It boosts structural strength and adheres to many substrates – all in one application and preserves its properties through time. Plus, it gives you the freedom to design creatively, while providing a monolithic continuous insulation with no cracks, gaps or voids between insulation and framing.
Architects specifying HBS spray foam insulation will have the additional support of our authorized contractor network, as well as our advanced technical support team.
From design to reality with spray foam

In high-performance buildings, spray foam will improve indoor air quality, increase comfort and worker productivity, make quieter workspaces and provide long-lasting insulation. No modern building should be designed without spray foam. Here's what to expect when you come to Huntsman Building Solutions directly.

Specifications guidance provided

Choosing the right product for a specific application is a critical design decision. The architectural support team at HBS is available to provide expert advice on a wide variety of applications. We will also provide you with the necessary 3-part CSI guide specifications and other technical documents required to insure proper code and regulatory compliance.

Reduced environmental impact

Add LEED points to your project with energy efficient spray foam, and ours is made from 25% recycled and renewable materials. Our product also has its own EDP (Environmental Product Declaration).

Testing and compliance

We make sure everything is as it should be, from thermal insulating values (R-values) to building code compliance.

Quality assurance

Spray foam is manufactured to the highest industry standards.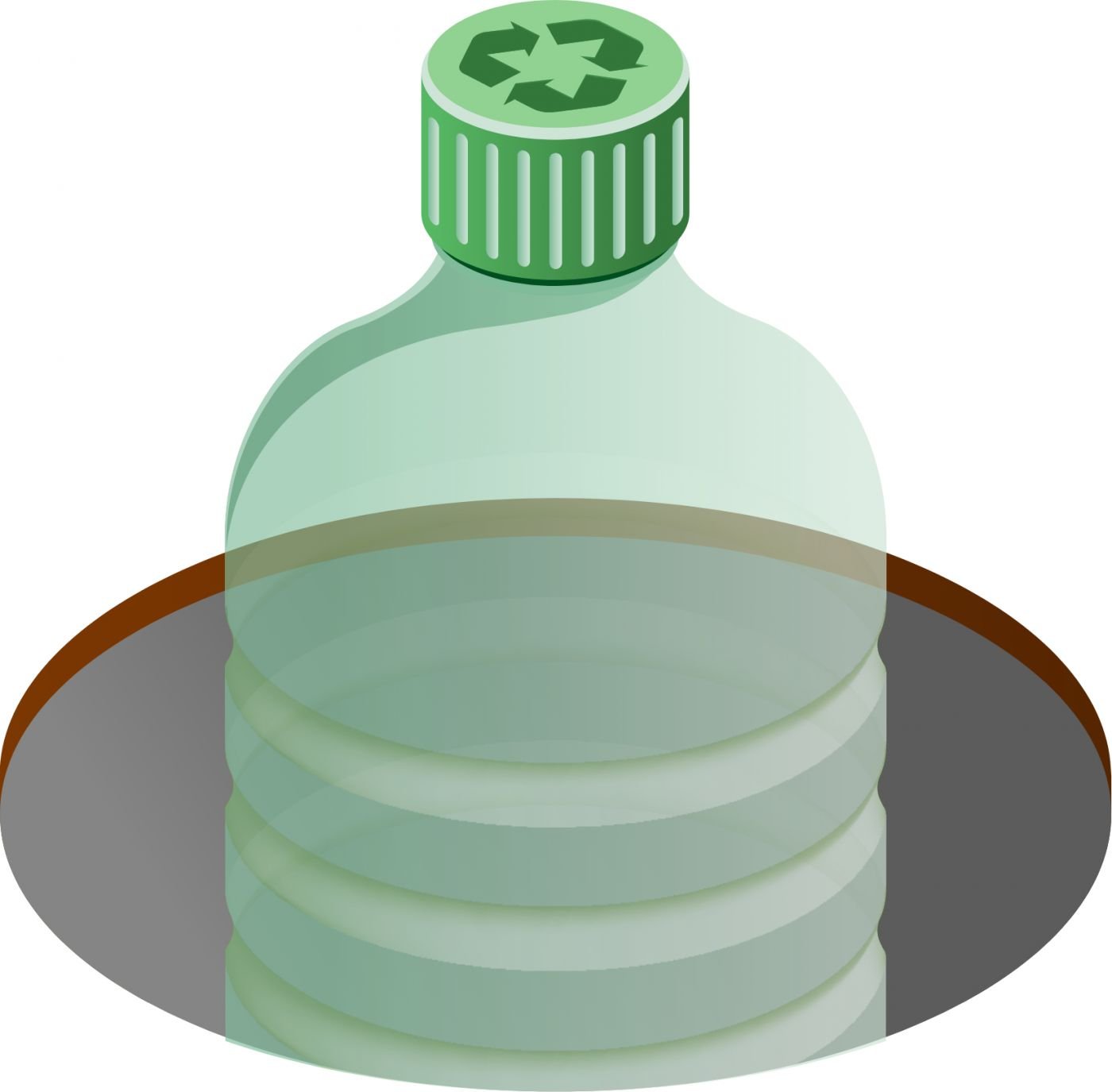 Sustainability
Our spray foam insulation is made from converted plastic PET, diverted from landfill. Leveraging proprietary polyols, a key component of spray foam, our foams deliver the industry's highest insulation values.
We also minimize environmental, health and safety impacts at every stage of a product's life cycle. This involves actively assessing our products from the point of sourcing through to manufacture, use and disposal.
Technical Library and Resources
Discover everything from technical drawings to specifications and code compliance documentation in our technical library. You'll also find product data sheets and warranties here.
Products
Huntsman Building Solutions spray foam insulation products serve a wide variety of market segments with multiple application requirements. Call (888-224-1533) or email ([email protected]) our experts for a recommendation on the right product for your particular project today.
Open-cell insulation

The best option for warmer climates, open-cell insulation is:

A lower cost alternative in applications where R-Value per inch (3.7) is not a major design consideration. Example: underside of a commercial roof deck.

Offers acoustical performance for quieter working & living spaces.

Can only be installed on the interior side of the building envelope.

Ideal for party walls between units.

Closed-cell insulation

Typically used in colder climates, closed-cell insulation:

Acts as air/vapor barrier

Protects from radon intrusion

Is mold resistant

Can be installed on either side of the building envelope

Has one of the highest R-values